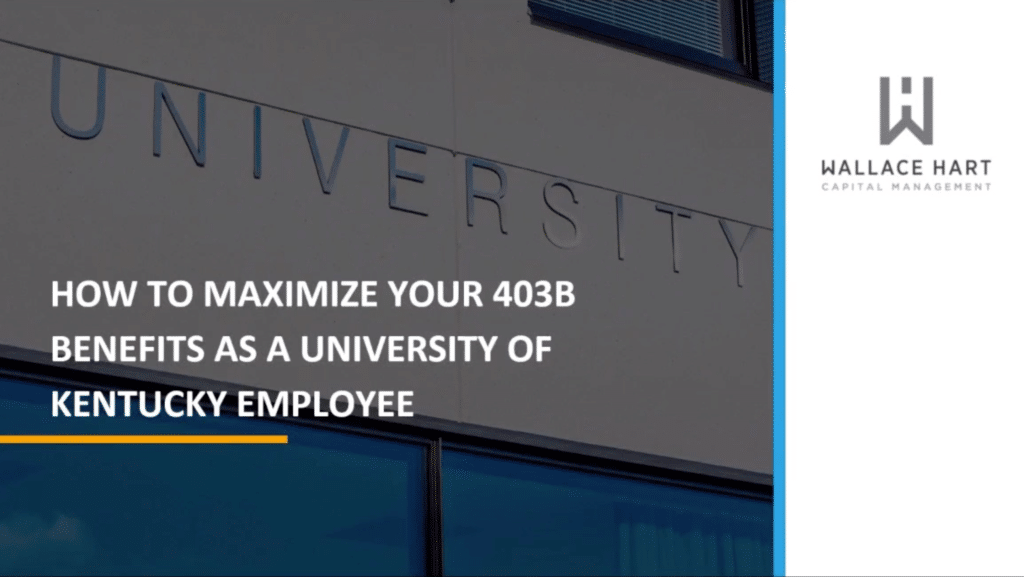 Join us for an exclusive webinar to focus on your University of Kentucky retirement plan. We'll review strategies to make the most of your plan including:
What you should know about the University 403(b)

How to evaluate and improve the performance of your investments

How to to enhance tax benefits with your plan

How your plan should fit into your overall financial plan
At the very end of the presentation, we'll give you an opportunity to schedule a free phone call to review your specific situation and get answers to your individual questions. Register here today!